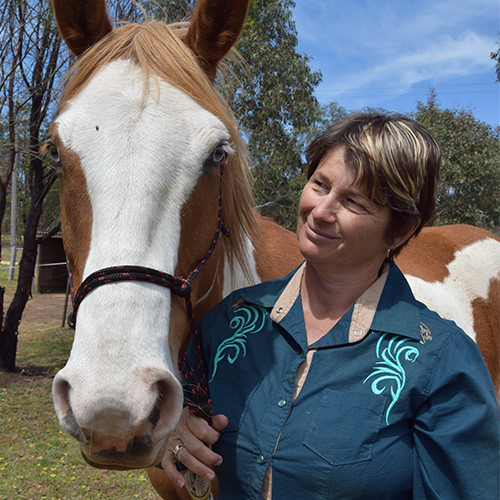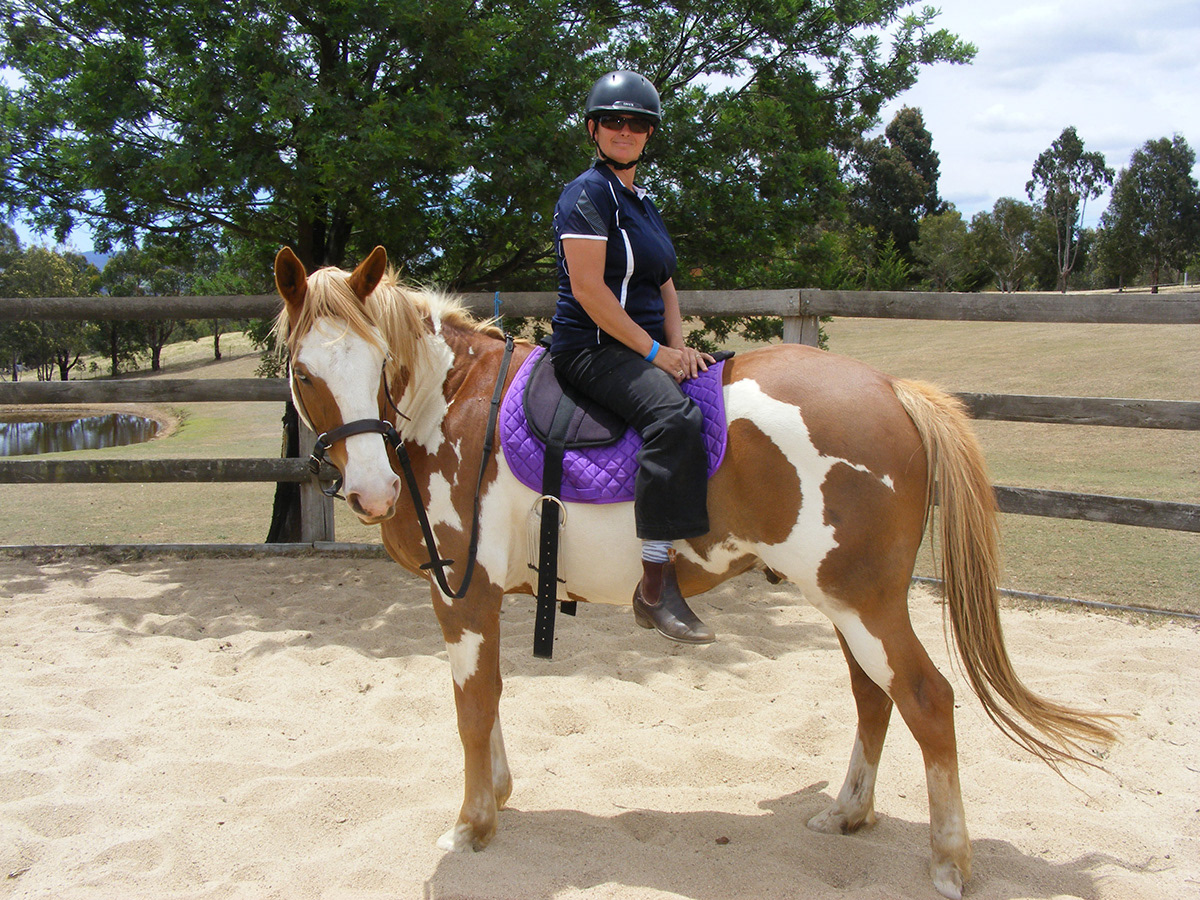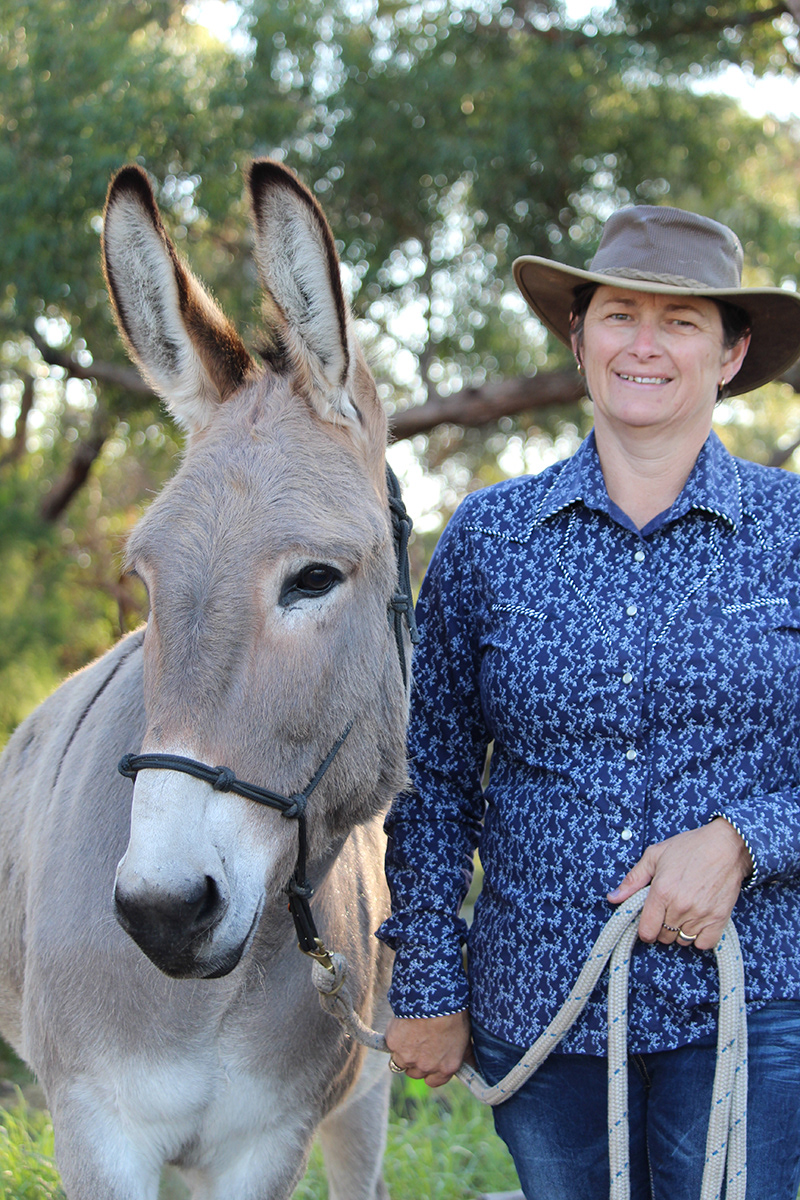 Judy Wright - Founding CEO
Judy has a deep understanding of the issues faced by disadvantaged children, young people and people of with disabilities.  With over 15 years' experience working in the disability/youth sector, her previous experience was providing respite care and live-in support for people with both physical and intellectual disabilities. Judy has also spent many years working in residential facilities with children and young people who have been removed from their families through the Department of Community Services in Qld.

It was here, that Judy experienced first hand the dramatic positive changes that equine based therapy, similar to EFL, had on several clients she worked with in a youth facility. Since this time, Judy has always had the determination and passion to begin her own journey with horses and later introducing donkeys, to improve the lives of young people at risk and children with disabilities. Her hands-on work in this area has enabled her to become specialised in managing challenging behaviours in young people and those who have been the victims of trauma and abuse. In particular, children with Autism is a main focus. Judy has researched in the UK, that donkeys are a brilliant therapy animal for autism. Now, in 2020, she has applied for a Winston Churchill Fellowship in hope this will take her to the UK to further her research in this area.

Judy grew up around horses, competing in pony clubs, gymkhanas and trail riding and has been a horse lover and owner from the age of ten.  She has always been fascinated by the way people interact with horses and how their mental state can be transformed in a positive way when in the presence of a horse.  Her interest in the power of horses to transform lives, has led her to combine her horse knowledge with the technique of Equine Facilitated Learning (EFL) and in 2015, Judy obtained her qualifications as certified EFL Facilitator.  Judy and husband John own two miniature donkeys (Wonka and Plonka), two Australian Donkeys- Jindi and Donnie as well as Judy's horse Mr Mo Jangles (Mo for short)

Judy and John have a vision to promote donkeys in Australia as therapy animals. Whilst some facilities are utilising addition donkeys in a therapeutic equine setting, none like the individualised and unique engagement and riding of donkeys- Happy Hooves can offer. Happy Hooves is completely mobile- having the ability to attend aged care, disability facilities onsite, individual clients homes for  one on one or group sessions with Wonka and Plonka, as a point of difference.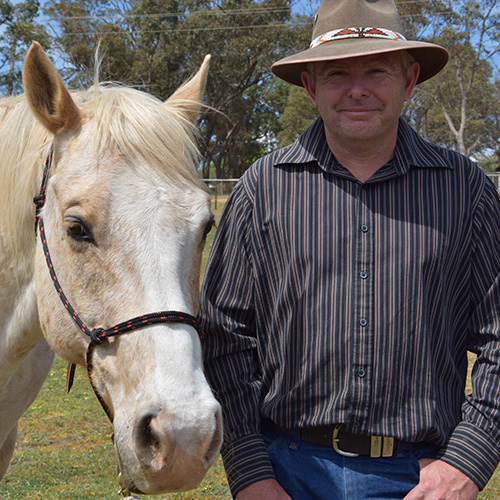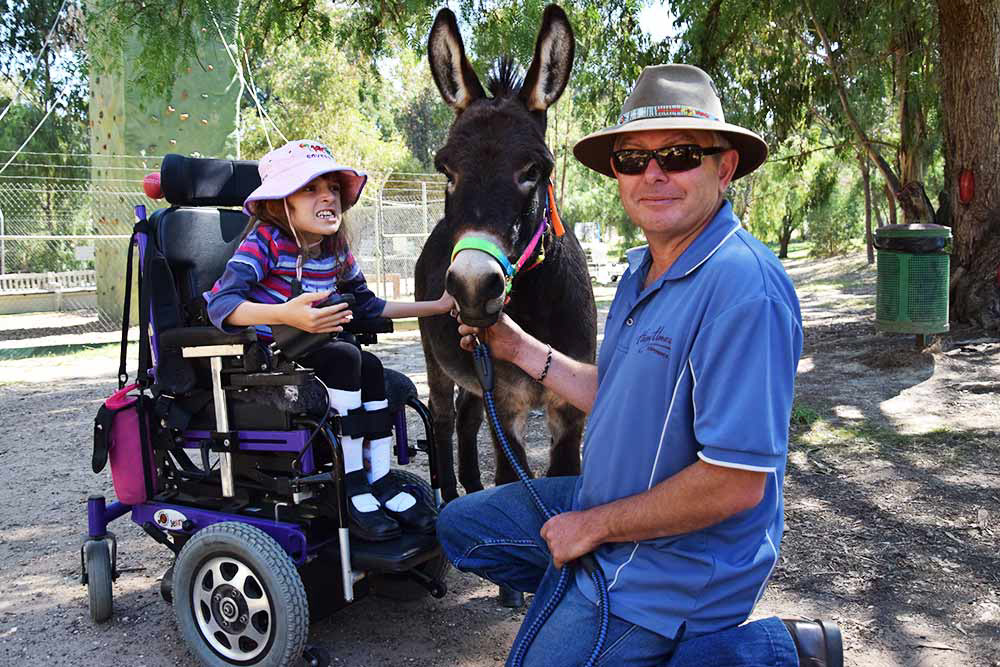 John Wright - Co-founder & Volunteer
John Wright spent the first 20 years of his working life in the Australian Army predominantly in the field of Logistics. During this period he worked with the United Nations in the Middle East and also assisted a Medical & Dental team in remote areas off the Solomon Islands. He was involved in numerous Clubs & Committee's and as a Motorcycle Instructor he coordinated and conducted several Motorcycle Safety Courses to Defence personnel.
After meeting Judy, John's mid-life crisis took a path that said farewell to historic cars & motorcycles and hello to all things Equine. This path has provided purpose, challenges and a partnership that is based on honesty and trust and has been both beneficial and enlightening.
Since taking the Equine challenge, he has been involved in equine rescue and rehabilitation, natural horsemanship clinics and attending training days to improve his knowledge and skills. John was an active member of  the Creswick Lighthorse Troop and attended (on donkey and horseback) a number of RSL functions, Purple Poppy Day, Street Parades and Funerals to commemorate the 100 years of World War 1.

John runs a program called 'The Do's & Dont's of Donkeys' utilising all the donkey herd to educate and promote donkey welfare. John's donkey Donnie, is an South Australian bred donkey of whom he rides on trials and also likes to involve clients with education and understanding of the 'donkey world' to those who are interesting in learning about these equines. John has learnt that donkeys have a calming presence, a slower and more accommodation ability to work closely with those who are not so confident to handle an animal of this size. Donnie and his son Jindi, are highly intelligent equines and as such, John enjoys promoting these donkeys within the local, state and Australia wide community as a very versatile animal, especially for therapeutic benefits to children with special needs by regularly publishing donkey related articles in Victorian State and Australia wide donkey journals.

John's leadership style and ability to quickly build a rapport with people inspires confidence of those that come in contact with him and their horses. John has attended the EFL Level 1 course and plans to work alongside Judy providing the Happy Hooves experience.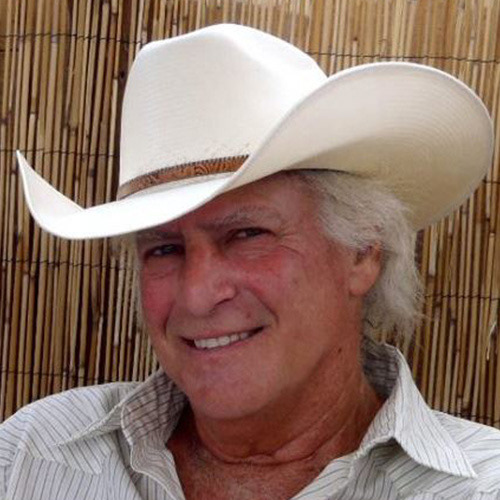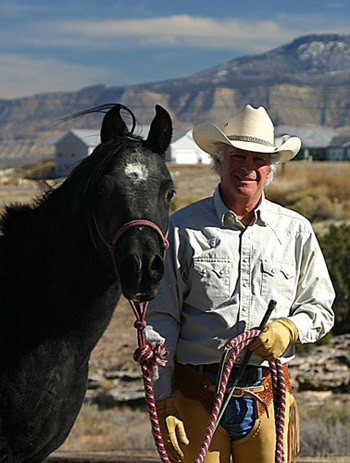 Franklin Levinson - Patron
Franklin Levinson has been a professional horseman for nearly 50 years. At 13 years of age he was the youngest registered polo player in the US. In his early 20s he created and ran equestrian programs at large summer camps in N. Michigan. He has always taught success with horses to be a life enriching process for both horse and human and that horses are never naughty or bad. In his teaching he states; "All unwanted behavior from a horse is a symptom of the animal's fear and never deserves punishment." He is adamant about humans not merely 'using' horses for selfish enjoyment.

Franklin's goal that the horse and human become partners through the inspired and excellent leadership of the human. Additionally, his desire is that the horse be honored and highly respected within any horse – human activity. He was an outfitter and wilderness guide at his ranch on the island of Maui for 30 years (Adventures on Horseback), along the way creating The Maui Horse Whisperer experience. This was the first Equine Facilitated Learning program in the Pacific basin and one of the first in the US. He is credited in Your Horse Magazine 2004, UK's premier equine magazine, as being the first person to introduce EFL for children with a learning disability to the UK. Additionally, about that same time, he is credited as the first person to bring EFL to Australia. He founded the Australia Equine Facilitated Learning Pty. Ltd. (AEFL) several years ago. With his Training Through Trust DVD, filmed in 2005, he created the first video documentation of EFL for children with learning disabilities. For many years before the Natural Horsemanship bandwagon and craze he taught his brand of gentle, effective horsemanship (Beyond Natural Horsemanship, Successful Training through Compassion, Wisdom, Skill and Trust) and EFL in seven countries annually. For over 25 years Franklin has been published internationally in various print media outlets. Other media credits include: podcasts, webinars and numerous television and radio appearances, on the topics of horse training, horsemanship and Equine Facilitated Learning. He even acted in a western movie titled September Dawn starring Jon Voight. He has recently released his first two volumes of a five book series, eBooks entitled Trust 'n' Horses. They is available, along with numerous DVDs, podcasts, radio interviews, essays and more
through his website.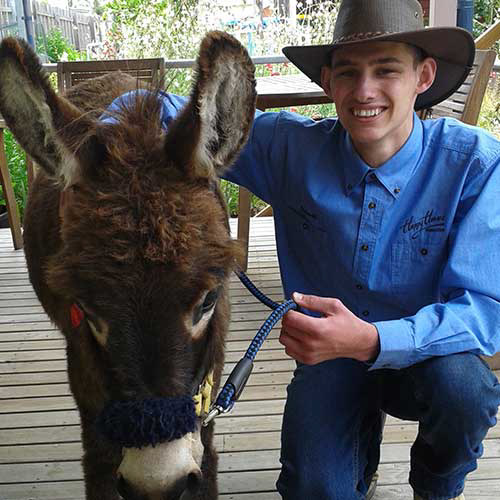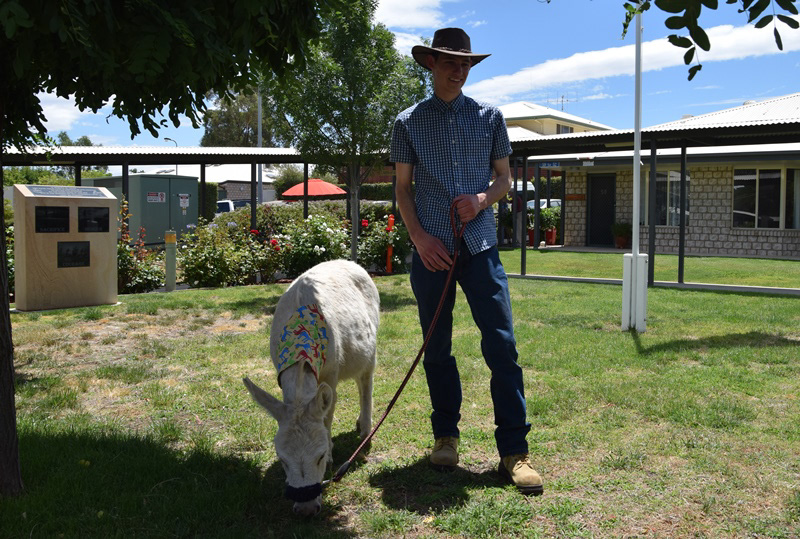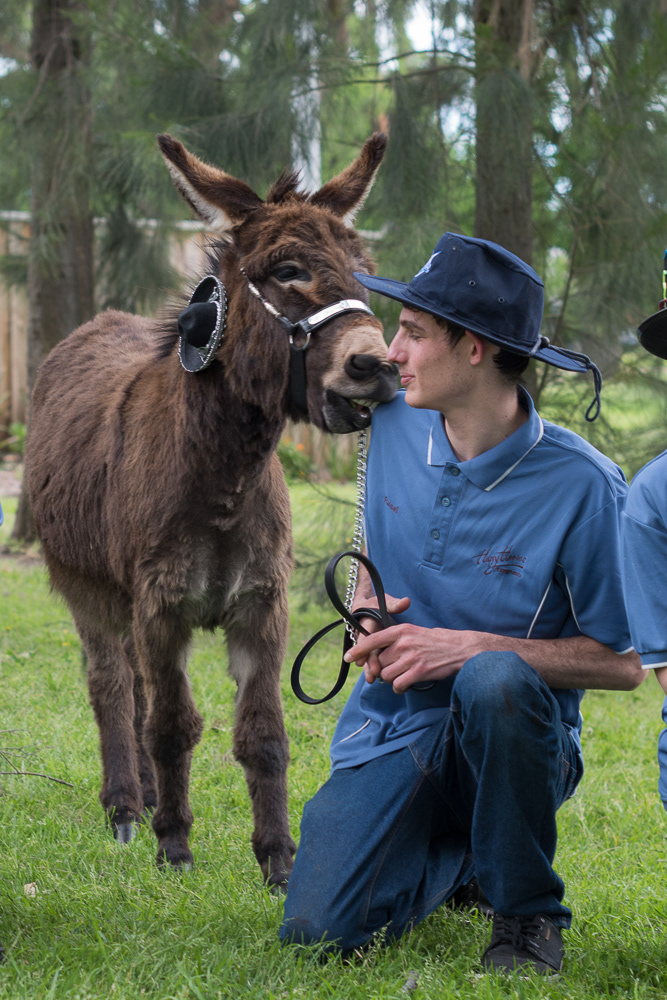 Russell Voigt - Volunteer
Russell Voigt has completed a Diploma in Community Services, currently studying a Bachelor of Youth Work and previously was employed at the Police Blue-light Youth Camp at Maldon in Central Victoria for over 4 years. This role as Activities Co-Ordinator involved bike education, bush rides and youth related activities at the camp which at times can be up to 100 school aged children in attendance. Russell is highly skilled in coordinating events, activities and educational programs. Russell has also had over 10 years' experience as a volunteer both in Victoria and in Qld. Russell began his volunteering at the age of 13 at Bundaberg City Council where Russell developed his passion for working in the community sector. Russell's main involvement whilst volunteering in Bundaberg was to assist the Youth Development Officer with planning, fund raising, attending and coordinating youth focused events in Bundaberg and surrounding areas.
After relocating to Victoria, Russell again continued his volunteering with the City of Greater Bendigo Youth Development Officer, YO Bendigo, The Great Stupa of Universal Compassion and Headspace. At Headspace, Russell has been an activity Youth Mentor attending meetings and assisting Headspace staff, when time permits, with organising events for the young people of Bendigo, such as an Under 25's Car Show where Russell used his photography skills as well. Russell has assisted the Great Stupa of Universal Passion with their major fundraising events such as Vegecarian Festival & Versak Festival of Light, where he also was a photographer for these events.
Russell now comes to volunteer at Happy Hooves Experience after attending the Level 1 EFL training and he is constantly building on his horse and donkey skills to assist in this area. Russell's enthusiasm and passion to help others is a welcome addition for Happy Hooves family.